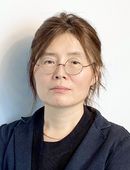 Welcome to East-Asian Association for Science Education!
EASE (East-Asian Association for Science Education ) is a global cooperative of international science education research institutions, scholars, and educators working to understand and improve science education worldwide. The active working regions are mostly east- asia currently. More than 15 countries are actively involved in the EASE network, and 7 regions participate in our association: Thailand and Indonesia started to join with existing region members including Main land china, Taiwan, Hong kong, Japan, and Korea since June 2021.
Since the first conference of EASE in 2009, EASE has built understandings of science education mostly with researchers and educators from the East-Asian regions. We aim to help our members understand effective practices in science education and develop evidence-based research to improve science education in general. Our studies of science education systems across the regions enable better understanding of the research and practices that foster educational progress and play a critical role in helping nations in East-Asian regions build their own knowledge and research capacity.
The EASE has stressed the importance of being open and inclusive. It means embracing the challenges brought by social, technological, economical and political change. And it also means working towards unity while respecting and protecting diversity. The 2009 EASE Conference at Taiwan, the 2011 EASE Conference at Korea, the 2013 Hong Kong conference, the 2015 Beijing Conference, EASE 2016 Tokyo Conference, the 2018 Hualien, Taiwan Conference and EASE 2021 Online Shizuoka Conference, the EASE community has had great success in organizing. It will go on to EASE 2022 Daegu Conference. Also, EASE has run three summer or winter schools, 2010 in Taipei, 2012 in Beijing, the winter school, (EASE-APCTP winter school 2014), in Seoul, Korea, EASE Summer School 2017 in Shaanxi, Chaina and the Autum School 2019 in Shizuoka. The upcoming summer school is scheduled at Indonesia in 2022.
For the Asian countries, it will be more important to keep the quality of researches in the fields of science education. Especially, it is highly valuable to develop international collaborative researches among not only Asian countries but also European and North American countries, and eventually among with all over the world.
By linking research, educational policy, and practice, and exploring how well East-Asian science education systems are preparing children for the future, our association contributes toward a more educated world.
Myeong-Kyeong Shin, (신명경, 申明暻), Ph.D.
The Seventh President, East Asian Science Education Association (EASE)
Professor of Science Education, Gyeongin National University of Education