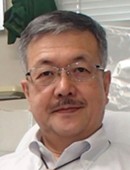 It is my great honor to be the sixth President of East-Asian Association of Science Education (EASE) from January 2019 to December 2020. There are many research directions which many countries can share as the issues for the 21st century or towards the 22nd century. What kinds of world societies will be waiting for us? Of course, we are not sure how the combinations of new innovations and new technologies will change our lifestyles or our societies. But now, at least artificial intelligence (AI) with 5G or 6G communication system will be one of the main sources of changes. To address global issues, global communication will be highly important, especially international researches, not only in the field of science education but also in any research field, are needed to be developed.
As the former President reviewed in her announcement, when the EASE was first established at the Seoul National University, Korea, the first President, Prof. Masakata Ogawa, the second President, Prof. Jinwoong Song, the third President, Prof. Chi-Jui Lien, and Prof Wang Lei, and former President, Professor May CHENG May, have demonstrated strong leadership, and EASE has successfully organized great academic events. The 2009 EASE Conference at Taiwan, the 2011 EASE Conference at Korea, the 2013 Hong Kong conference, the 2015 Beijing Conference, EASE 2016 Tokyo Conference and the 2018 Hualien, Taiwan Conference, the EASE community has had great success in organizing. Also, EASE has run three summer or winter schools, 2010 in Taipei, 2012 in Beijing, the winter school, (EASE-APCTP winter school 2014), in Seoul, Korea and EASE Summer School 2017 in Shaanxi, Chaina. Also, this year the Autum School will be held in Shizuoka, Japan.
For the Asian countries, it will be more important to keep the quality of researches in the fields of science education including Science Literacy and STEM education research or SDGs related researches. Especially, it is highly valuable to develop international collaborative researches among not only Asian countries but also European and North American countries, and eventually among with all over the world.
As the new President of EASE, I am hoping that we will provide much information and many opportunities to promote science education in the East Asian countries and all of the Asian countries.
I am appreciated all of the efforts that have been took places by the former President, May CHENG May Hung and all of the EM members. I will do all of my efforts for the promotion of Science Education for the Asian countries!!
Yoshisuke Kumano, (熊野善介), Ph.D.
The Sixth President, East Asian Science Education Association (EASE)
Vice President of Society of Japan Science Teaching (SJST)
Advisor of Japan Association of Energy & Environmental Education (JAEEE)
Graduate School of Science & Technology
Graduate School of Education
Professor of Science Education
Shizuoka University