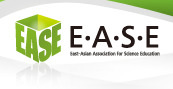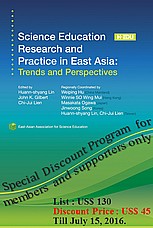 Announcement
subject
ASTE (Associaiton for Science Teacher Education) at Baltimore, 2018
writer
Young-Shin Park (pys68)
time
2017-07-05 03:03:11
count
329
file


The 2018 Call for Concurrent Session Proposals for ASTE in Baltimore is now live athttp://theaste.org/meeting/proposal-submission/. Proposals are due July 9, 2017.

The 2018 conference will be held January 3-6, 2018 at the Baltimore Hyatt Regency Inner Harbor. Room rates begin at $79. Conference and hotel registration will open in October, 2017.

You can keep up with the latest conference happenings at the ASTE Baltimore 2018 Conference Facebook page located at https://www.facebook.com/groups/118720101792939/.


Copyright 2010. All rights reserved. East-Asian Association for Science Education.
The Education University of Hong Kong, 10 Lo Ping Road, Tai Po, New Territories, Hong Kong SAR, China
Phone: +852 29488696 Fax: +852 29487563 ease@eduhk.hk